SUPPORTING GROWTH ACROSS THE UK AND EUROPE
Theatre 5 | 12.20 - 13.00 | 12th Feb | How David Lloyd Clubs got their learning in shape
Josh Warrell, eLearning Manager at David Lloyd Clubs
Josh will be showcasing how award-winning learning platform, Kallidus Learn, has transformed learning and development across the group's 100 UK and 14 European clubs, and is supporting growth and expansion.
Discover the secrets to David Lloyd's successful implementation, how Kallidus Learn has driven a widespread uptick in mobile learning and compliance amongst 8,600 staff, and how they created a culture where everyone is responsible for learning.
---
RESULTS FROM THE UK'S BIGGEST LEARNING SURVEY
Theatre 5 | 11.00 - 11.30 | 13th Feb | The next decade in learning: highlights from the UK's biggest learning survey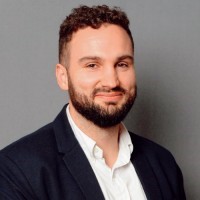 Harry Chapman-Walker, Sales Director at Kallidus
What do learners really want from their learning experience? And how do they think L&D could be improved? Find out what wins learners' hearts and minds as Harry reveals the hot-off-the-press highlights from the UK's largest learner survey, independently commissioned by Kallidus amongst over 1,000 workers.
This presentation examines the truth about digital learning in 2020. It dispels some of the myths and hype in the industry by uncovering what motivates learners and what is really working for learners today. It also examines what key changes learners would like to see emerge in the next decade to make learning more effective.
Be the first to see the full report.